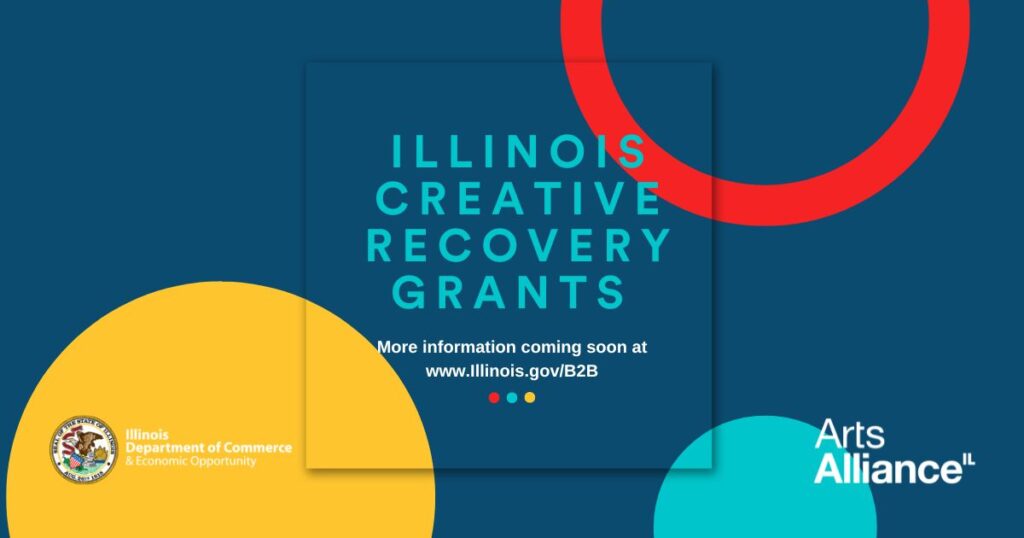 Thanks to the advocacy efforts of a statewide coalition led by Arts Alliance Illinois, the Illinois Department of Commerce & Economic Opportunity will distribute $50 million in grant money to assist businesses, nonprofit organizations, and sole proprietors in the creative sector that have suffered losses because of the COVID-19 pandemic.
Read the press release from DCEO: https://www.illinois.gov/news/press-release.26219.html
Applications will open on April 5, and eligibility guidelines and more are available at Illinois.gov/B2B. Arts Alliance is your go-to resource for help with your application and will offer a helpdesk, webinars, and more. Learn more at artsalliance.org/creativerecovery!