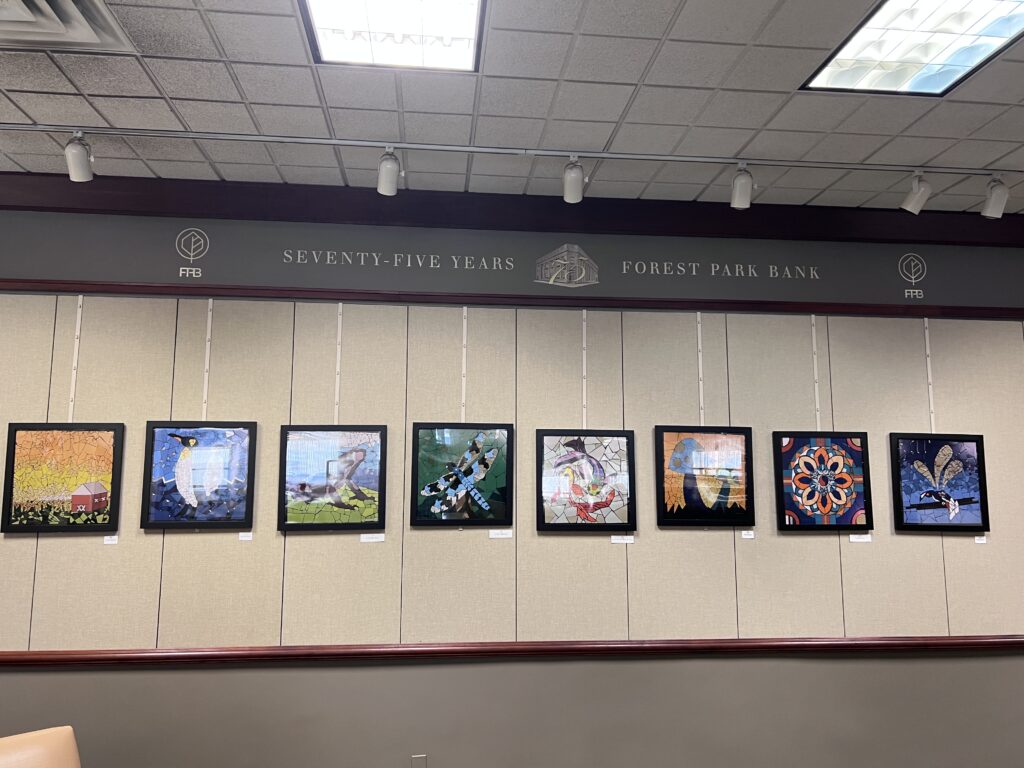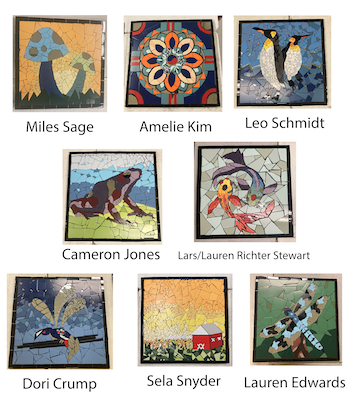 The Oak Park Area Arts Council (OPAAC) is thrilled to present the artwork of the 2022 Off the Wall (OTW) apprentices! Off the Wall is a summer arts employment program for young artists 16-22 years old. Residents of the tri-village communities of Oak Park, Forest Park and River Forest may apply for the 8 week summer job. The apprentices are trained in the art of mosaic tile by Carolyn Elaine. This year marked the 17th successful summer of the Off the Wall program. Carolyn has worked as the master artist for all 17 years.
After completing work on a large project, there was time for each apprentice to create their own design, fabricate the materials and install the pieces in "frames". They drew inspiration from a number of sources including their own personal feelings. These are photos of the actual mosaic mini murals. OPAAC had hoped to show the original pieces in this beautiful gallery. Unfortunately the mosaic tile proved to be too heavy for the gallery walls. OPAAC would like to thank Joe Kreml for taking photos of the murals. The photos were enlarged, framed and voila here they are for your enjoyment! This show will be up until November. When Forest Park National Bank's Christmas decorations go up the original pieces will travel to Oak Park River Forest High School for an exhibition.
Thank you for your support of the arts!
Oak Park Area Arts Council
"Always there for the Arts"
October is National Arts & Humanities Month